*Register before 15:00 on a weekday, to be seen on the same day.
At home or at work. Speak to an NHS GP online today*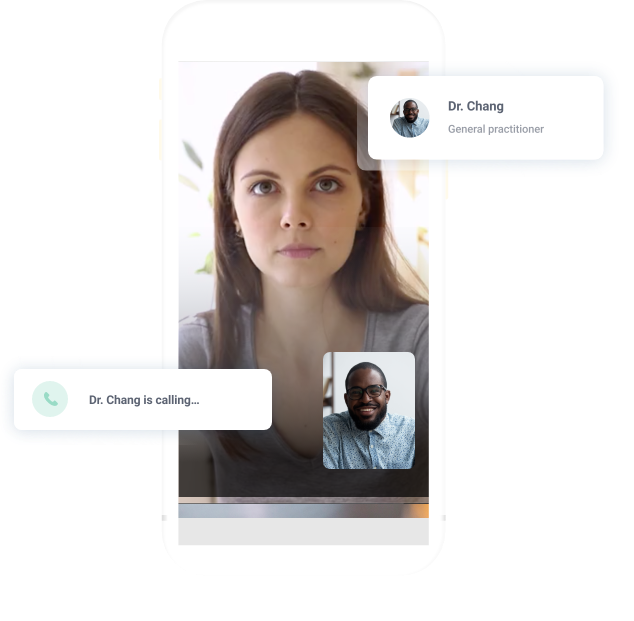 Secure data

GMC-registered GPs

NMC-registered Nurses
We're a new kind of NHS GP
Our service means no more waiting weeks to see an NHS GP, tackling busy reception phone lines, or time off work! Join the thousands of patients getting prescriptions, doctors notes, repeat contraception, referral letters and health advice and treatment, all within a few taps on their phone.

Most of your treatment will be given digitally, however if you need to see a Doctor or Nurse in-person we'll arrange a consultation at our North London clinic or an NHS clinic near you if one is available. Virtually's NHS GP online service can help you with anything your traditional GP can and more!
Advantages
How do I join Virtually's NHS GP Online service?
Virtually is an NHS GP practice. NHS England only allows you to be registered with one GP so when you register with us you'll be switching from your current GP. We'll handle the transfer of your records. All you need to do is complete the signup form and then upload a picture of your photo ID. You'll then have access to a range of GPs and Nurses and can book digital or in-person consultations at a time that works for you.
Safe, secure and verified by the NHS

Free and easy to use

Choose from a video, telephone or written consult

Get prescriptions delivered to a pharmacy of your choice
Explore the process
How do appointments work?
We aim to have appointments available within a 48 hour period (Mon-Fri). You can book to speak with an NHS clinician for free online from your phone or laptop wherever you are – home or work. No travel needed.
Check if I'm eligible
Choose whether you want your consultation via video, phone call or written advice.

Answer a short questionnaire telling us about your symptoms.

Choose your preferred time slot, GP or Nurse and book your digital appointment.
What do we treat?
If you have a high temperature or a new, continuous cough, or live with someone who does it could be coronavirus (COVID-19). Stay at home for 14 days because it can take 14 days for symptoms to appear. You can use the 111 service if you are unsure of what to do.

Skin conditions are very common. From red, dry or itchy skin to lumps, bumps, to infections. If you have any concerns about your skin and would like to speak to one of our GPs, download the app and book an appointment today.

Urinary tract infections (UTI's) are very common especially in women and can be very uncomfortable. Sexually transmitted diseases (STDs) — or sexually transmitted infections (STIs) — are generally acquired by sexual contact. You should make an appointment with a doctor immediately if you have signs of an STI, STD or UTI as they can become dangerous if left untreated.

Some muscle aches and pains go away on their own within a short time, however sometimes muscle pain can linger for weeks or months. If you have long-lasting pain whether it affects a small area such as your neck, back, shoulder, legs hands or your whole body, you should see a GP.

There are varying digestive problems that can often cause nausea, vomiting, diarrhoea, constipation or abdominal pain. If you have persistent digestive problems which keep returning or severe abdominal pain, you should speak to a doctor as soon as possible.

You can speak to our doctors and nurses for a whole range of conditions. The ones listed here are just the most common.
What don't we treat?
A fracture is a broken bone and will be severely painful. It may be swollen or bruised and usually you will be unable to move it. The most common way to evaluate a fracture is with x-rays, which provide clear images of bone. If you think you may have broken your toe or finger, go to an urgent care centre. Go to your nearest accident and emergency (A&E) department for a broken arm or leg.

There are many different causes of bleeding, some may not be anything to worry about however others may require you to visit A&E. Severe bleeding that cannot be stopped, has been caused by trauma, impact or inury should be dealt wth at your nearest accident and emergency (A&E) department.

Breathing difficulties or allergic reactions

Anaphylaxis is a severe and potentially life-threatening reaction to a trigger such as an allergy. If you or someone you are with is feeling lightheaded, has breathing difficulties, clammy skin, confusion, collapsing or loses consciousness you should call 999 for an ambulance immediately (even if they start to feel better).

Disorders of consciousness can occur if the parts of the brain responsible for consciousness are injured or damaged.

Get immediate medical help by calling 999 if you have sudden chest pain that started with shortness of breath, sweating and feeling or being sick, pain that spreads to your arms, back, neck or jaw, makes your chest feel tight or heavy or lasts more than 15 minutes. You can book a GP appointment if you have chest pain that comes and goes.
NHS clinical team
Speak with the best doctors and nurses
Our health administrators and clinicians have an average of 15 years of experience, are trained in the UK and GMC registered. Your care is of the most importance to our clinical team and our clinicians always strive to be informative as well as friendly. We're registered with the Care Quality Commission (CQC) and operate to the highest clinical standards. Your consultations will always be treated with confidence.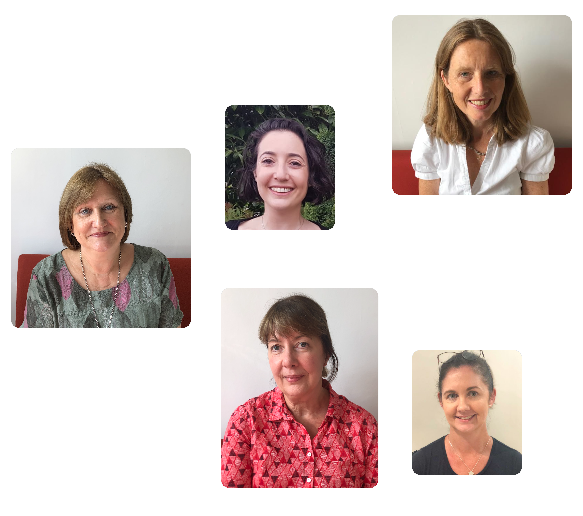 Anne A. Registered Patient
I feel extremely lucky to be registered at this practice. I feel that I am listened to whenever I have a consultation, whether it is for a doctor's appointment or a nurse's visit. When the NHS is under attack from lack of resources, I would like to commend the staff. I have nothing but praise for their professionalism, diagnostic excellence and compassion. I applaud this practice and all they are doing for their patients.
FAQ
Is Virtually free to use?

The Virtually GP Online service is completely NHS funded and run by an NHS GP practice. That means it is completely free of charge for all patients who are registered with us. Every NHS GP Practice in England receives a set amount of money per patient per year to provide all of their care and that's how we cover the cost of our services to you.

Is Virtually right for me?

Virtually is a great service for anyone who doesn't currently have a GP or who struggles to get an appointment with their existing NHS GP. The app is built for people of all ages and backgrounds. If you like the idea of speaking to an NHS clinician online from the comfort of your own home or workplace then switch to the Virtually GP Practice. We have online appointments available free of charge Monday to Friday. You won't be giving up the ability to see a clinician in person. You are always welcome to see us face to face at our North London GP surgery. We recommend you live up to 1 hour from our North London clinic based in Archway/Holloway. You can find out whether your location is suitable by entering your postcode in the app. Although the majority of patients that register with us see us online, if you do not feel you can reasonably get to our North London clinic (N19) within an hour of travel in the event that you do need to see a doctor or nurse in person, please do not register until we have a clinic in your area.

Can I choose whether I speak with a male or female clinician?

Yes. Not only can you choose whether your clinician is male or female, but you can also choose the specific person you wish to speak with. We'll display a list of the available clinicians and you can choose the doctor or nurse you want to speak to. That means as long as they are available you can speak to the same clinician every time.

Do my NHS records get transferred to Virtually?

To make sure we can give you the best care we need access to your NHS record. When you register with us we ask you for information about your identity, your previous address and previous GP practice this is so we can trace your NHS GP records. It is important to provide this information to us correctly so that we can accurately and quickly trace your records. We'll receive your paper and electronic records and transfer everything for you. After completing your registration, you won't need to do anything else.

All of the personal or sensitive information we hold about you is protected by encryption and held in secure UK-based data centers. We ask you to not share the password to your Virtually account with anyone to ensure the security of your account.

How does it work when things can't be done digitally?

Sometimes we may need to see you in person. For example for vaccinations, smear tests or simply to feel or check something physical. If we need to see you in person we'll ask you to book an in-person appointment by calling or emailing our patient support team.

Can you refer me to a hospital near me?

If you need to be seen at a hospital our doctors will refer you to any NHS hospital in England of your choice (although most patients choose a hospital near their home or workplace).
Do I have to switch from my current GP?

NHS England only allows you to be registered to one GP practice at a time, so if you register with us we'll become your registered NHS GP and you'll be automatically deregistered from your current practice. You don't have to tell your current GP you're switching to Virtually. We'll automatically inform your old practice, so there's no need for you to do anything.

Our clinic is in North London. If you do need to see doctor in person we will aim to arrange a consultation either at our NHS clinic in North London or an NHS clinic near you if one is available. Either way it will be within 30 minutes travel distance from your home.

How long are the appointments?

Like most GPs each appointment slot is scheduled for 10 minutes, however depending on the nature of your condition or symptoms the conversation may be shorter or longer. Our clinicians will use their clinical judgement to assess patients on a case by case basis to determine if you need further advice and care or if your concern can be dealt with during a single slot. You may be encouraged to book an immediate follow up if additional time is needed.

How soon can I get an appointment?

We aim to always have clinicians available either the same day or the next day (depending on the time of day you are booking your appointment) for digital appointments. In-person appointments may be a slightly longer wait.

Can I see you face to face?

For some conditions we may request to see you in person at our clinic. You are always welcome to book a face-to-face appointment with our team if you wish, however you may have to wait slightly longer for in-person appointments than you do for digital appointments.

Our team of clinicians are made of GPs and Nurses, all of whom are employed by Archway Medical Centre and who have been working in general practice for many years. All of our clinicians are UK based with some working remotely.

How do prescriptions work?

Your prescription will be sent online to an NHS pharmacy of your choice, within one hour of your consultation.
Competitors
virtually
Push Doctor
gogodoc
| | | | |
| --- | --- | --- | --- |
| | | | |
| NHS run | | | |
| Free to use | | | |
| Video consults | | | |
| Phone consults | | | |
| Written consults | | | |
| Choose male or female clinician | | | |
| Requires transferring GP practice | | | |

Get in touch with us
Our Headquarters
Archway Medical Centre,
London, N19 3NU
| | |
| --- | --- |
| Phone | 0207 263 8380 |
| Fax | 020 7272 9396 |
| Out of hours | 020 7272 0111 |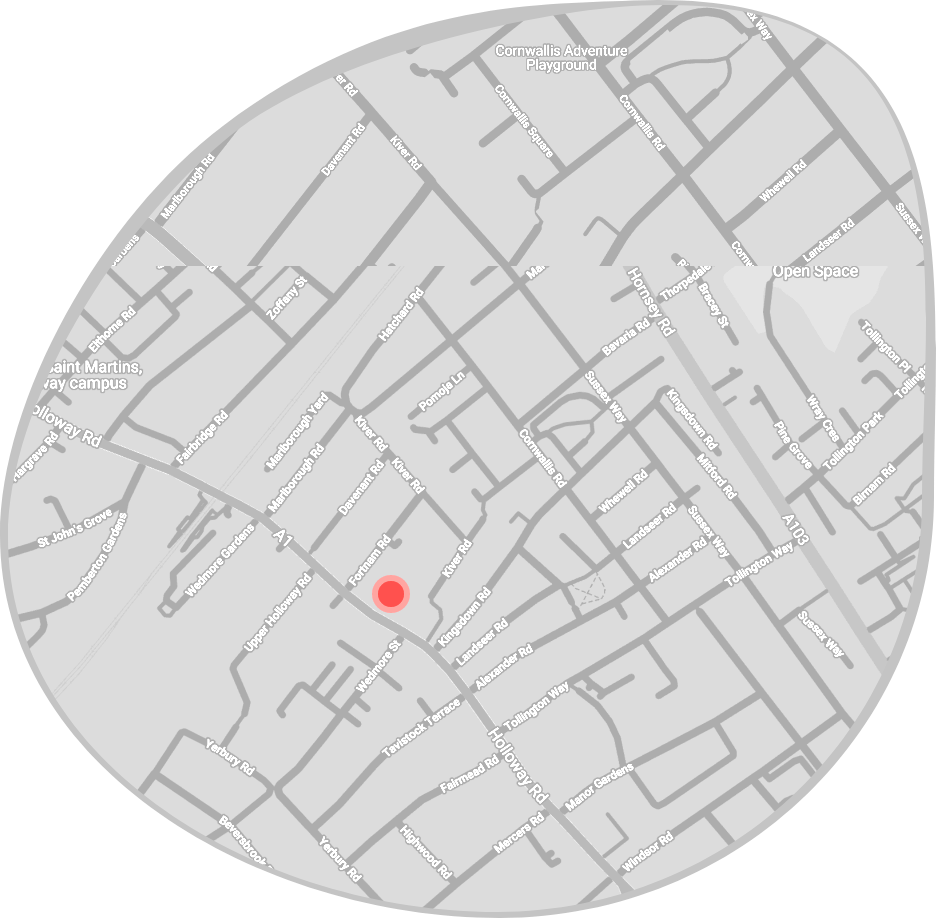 We provide high quality ethical care to all kinds of patients
We are a full service NHS GP practice, with no restrictions on which types of patients can register.
We provide high quality ethical NHS primary care to people of all ages every day, whether you are in good health or not.